About us
About us
What makes us uniquely able to serve your passion for astronomy
Did you always dream of looking at the stars? To discover planets? To go on a journey across the skies with a telescope?
What fascinates you, inspires us too. Many of our employees are themselves active observers and astrophotographers, and pass their knowledge on in observatories, lectures and articles. Therefore we understand what you need.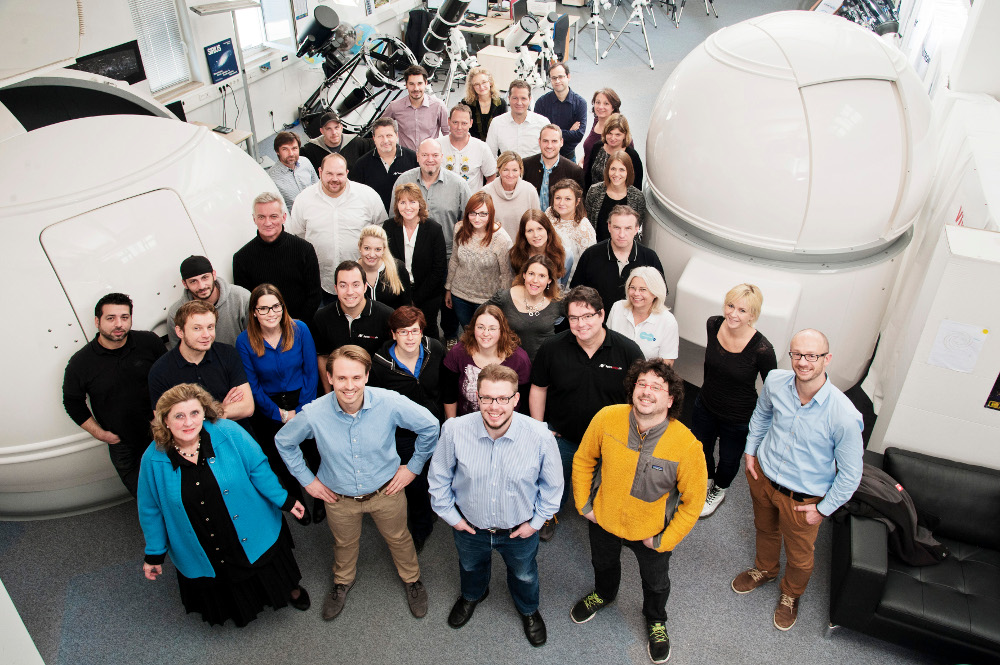 Astroshop.eu is right for you:
If you are new to astronomy and not yet certain which telescope or binoculars is the right one to get started with
If you're a big nature lover and want to finally see the universe with your own eyes
If you are interested in science, and now want to explore the connections for yourself with high-quality telescopes
If you are an advanced amateur astronomer or astrophotographer and need professional equipment
If you are simply looking for a great gift for children or adults alike
Do you want to be a part of the astro community? To be one of the few people who know what the sky above us looks like? Then we are here for you.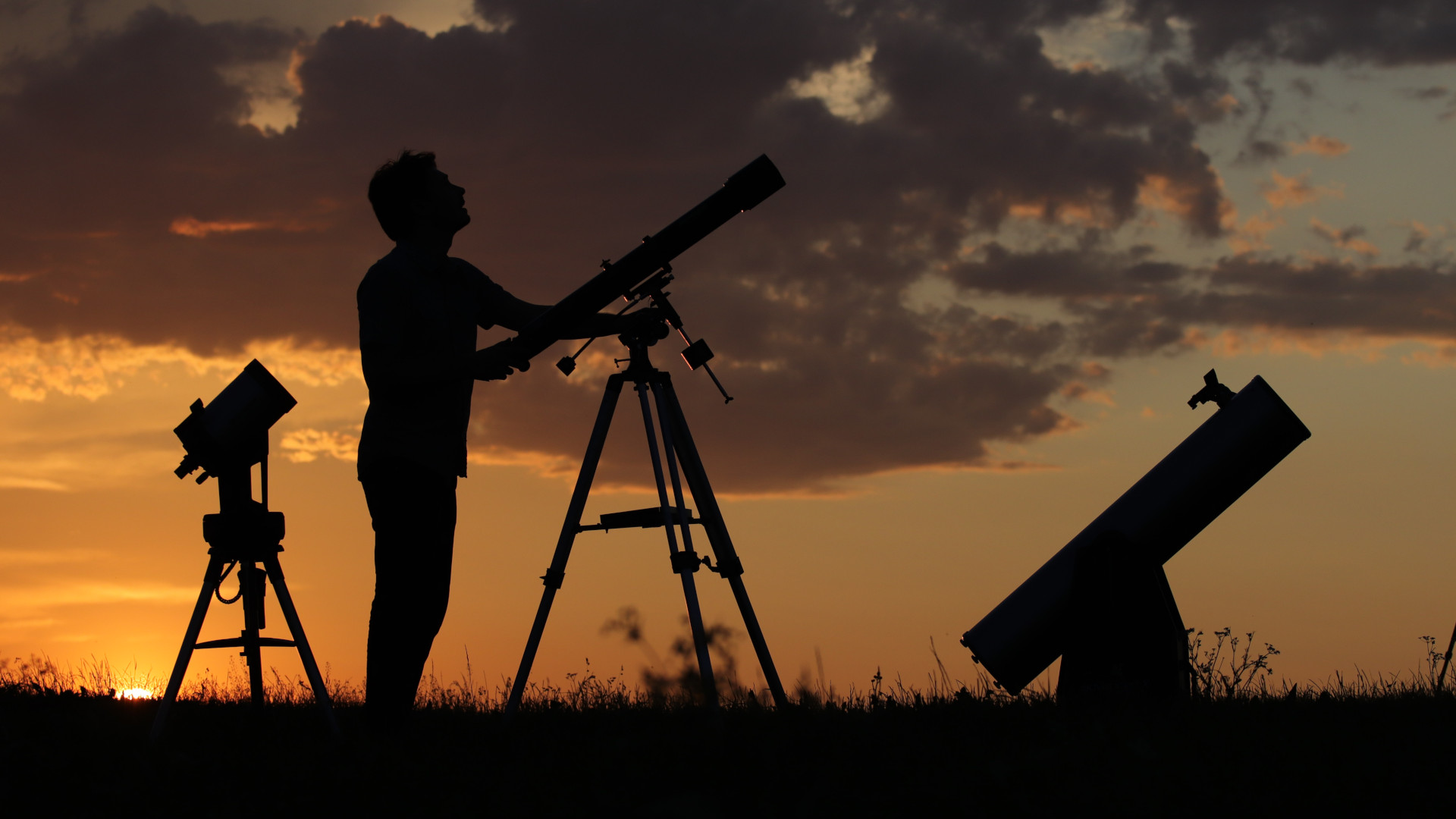 A quick glance at the sky: one of our employees is looking forward to an evening's observing
How did our story begin?
Gazing into the sky far away from the city. Thousands of stars. A pleasant coolness. There's a shooting star. And the feeling of being totally alone with the universe.
Born out of our passion for astronomy, Astroshop.eu has become one of the largest telescope dealers in Europe. What started in 2000 as a small company run from their garage by brothers Dominik and Ben Schwarz, is today a company with more than 70 employees and branches and showrooms in eight countries.
Our range caters for enthusiasts and beginners, ambitious amateur astronomers, and professional observatories who specialise in research and teaching.
The advantages of Astroshop
Huge range of astronomy products, real brand independence thanks to hundreds of brands, hundreds of thousands of satisfied customers throughout Europe
Thousands of items in stock, high availability thanks to Europe's largest astronomy warehouse, fast dispatch, optional 24 hour Europe-wide delivery
Personal advice from experienced amateur astronomers before and after purchase: if you have any questions, or something isn't quite right, we are there for you after purchase too
Competitive prices thanks to the direct import of many brands. Within the framework of our Best Price Guarantee, if something is too expensive we offer to match the price of our competitors
Our aim is to provide you with the largest selection and to offer the best possible service. With our own workshop we can respond to individual needs, and in the case of servicing we can often react without long transport routes. Our own product development team concentrates on innovation, ease of use, and a high level of added value.
We look forward to being able to be there for you!
Astroshop belongs to the family business nimax. You can learn more about the company here.