About us
About us
Put yourselves in Marco Polo's shoes and explore the world from the comfort of your home. You will find a huge range of globes and maps of the world, many of which are available for immediate delivery.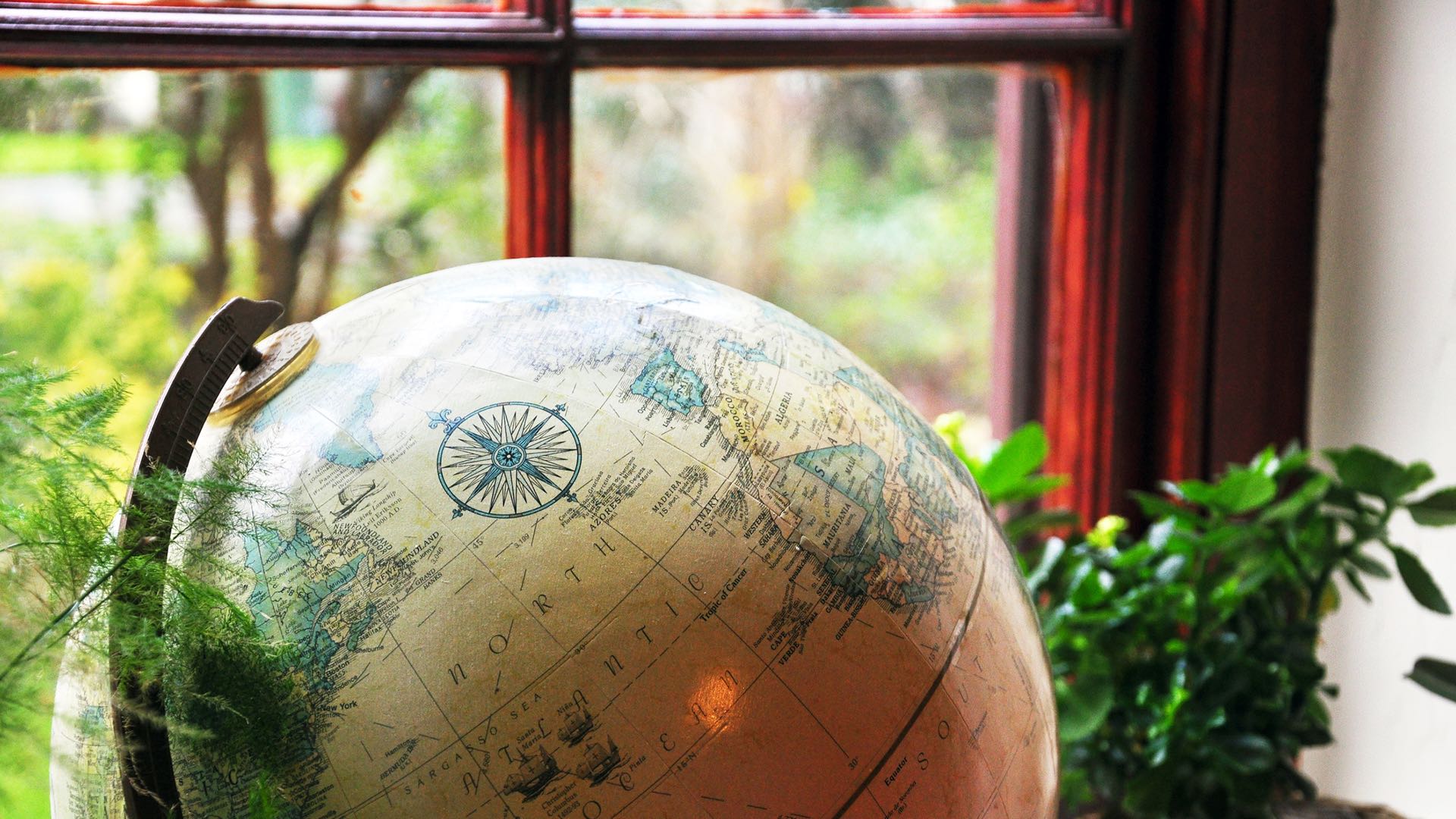 Wanderlust starts with a globe. Yulia Bogomolova/Shutterstock.com
Your specialist retailer for globes & maps
Globes & Maps is the largest online retailer for everyone who loves geography and travel. Here you will find a huge range of physical and political globes as well as maps, that will bring you closer to our beautiful planet. Discover foreign lands and vast oceans: a map of our Earth in your living room not only offers a wonderful ambience, but also provides plenty of information for geography research and for planning your next travel destination. Your knowledge of continents, the oceans and their islands, and the status of nations, will grow almost automatically.
Globes and Maps are right for you if...
You love geography and the great explorers
You find the Earth's cultures and natural landscapes interesting
You love to travel and are always on the lookout for your next destination
You are looking for country or world maps that cover your special interests
You are looking for a globe as a statement object for your living room or study
A vintage globe bar will enrich your home
You are looking for an original gift for children or adults
Das zeichnet uns aus:
Largest selection of globes worldwide
Personal advice before and after your purchase
Fast delivery from our huge warehouse
Free shipping on all globes above €50
Showroom
You can find us here
Globes and Maps
Hermann-Köhl-Str. 2
86899 Landsberg am Lech
Telephone: +49 (0) 8191 / 94049-3
Opening times
Monday to Friday: 09:00-12:30 and 13:30-17:00
The first Saturday in the month: 09:00-15:00
Our experts will be happy to advise you
At Globes & Maps, we not only offer you a large selection, but also competent advice. Our team is made up of passionate geography enthusiasts who will be happy to help you find the right product.
We look forward to being there for you!