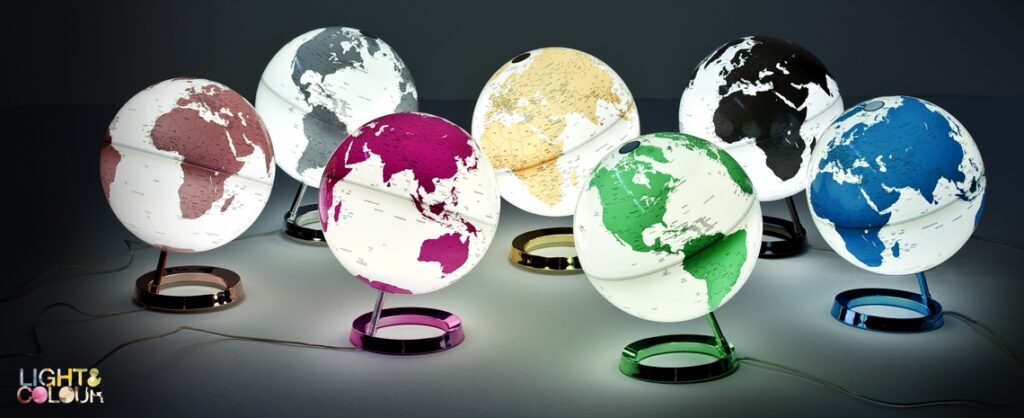 The Light & Colour series is a range of products from Atmosphere, which combines an elegant design and remarkable colours with the compact presentation of geographical information on a globe.
The globes in this series are available in a total of 12 different colours. Simply select the colour that matches your surroundings.
The use of energy-saving LED bulbs ensures that the Light & Colour series of globes shine with an intense light, making them a fascinating and original light fixture.
You can find all the Light & Colour models here in our online store.