Product series: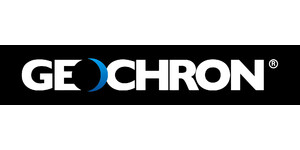 Geochron is a brilliant and fascinating electromechanical work of art that meets the highest possible quality standards.
Geochron is an exclusive world map that shows you not only the exact time, but also the date, day of the week, summer and winter time, and sunrise and sunset at any location in the world. It can be easily integrated into any environment and is extremely eyecatching. The Geochron Global Time Indicator is particularly suitable for prestigious locations such as banks, hotels, travel agencies, offices, or even in the home.
Geochron is hung on the wall like a flat screen television. Its power consumption is very low. Geochron is 86cm wide, 55cm high and 10cm deep. The device is available in various versions. The outer frame is available in a standard laminate, modern aluminium or stainless steel, elegant natural wood, or luxurious leather. Each Geochron can be custom-made at the customer's request. However, we can also supply some standard models direct from stock.