Product series: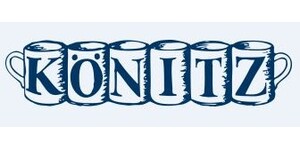 Könitz Porcelain - the name that stands for top-quality porcelain mugs.
With more than 300 years of experience, we offer you a comprehensive range of excellent quality.
Our daily endeavour is to to meet the varying demands and tastes of our customers, to adapt our quality products to the spirit of the time, and to contribute to the perfect coffee, tea or hot chocolate moment with our products.