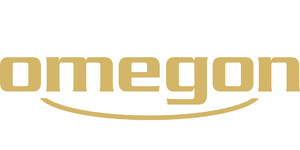 Omegon is our own brand, offering selected products created by astronomers for astronomers. We not only offer many products from our own manufacturing facility in Europe, but also from well-known manufacturers across the world, who share our passion for high-quality optics.
Omegon categories
Our own quality control
With the Omegon brand we are able to actively follow developments and trends in the marketplace and to expand our expertise, thanks to our long-established network in the industry. In our professional optics laboratory and our repair workshop we test and improve our own products, in order to guarantee our customers consistently good quality.
Customised solutions
The result is a wide range of powerful astronomy and sports optics to suit every requirement and budget. Both beginners to the world of observing, as well as experienced amateurs and professionals, will find what they are looking for. Our sets and series of telescopes, binoculars and accessories are sophisticated and perfectly adapted to the widest range of requirements.
Close communication
We trust in the honest feedback from our customers. In the search for the best possible solutions, your suggestions, desires and ideas are regularly incorporated into our product development. They are an important part of our research which, in addition to our strong focus on practical experience, is a cornerstone for the success of our range.
Personalised service and support
Just like many of our customers, amateur astronomers are behind the Omegon brand. With their technical know-how and love of observing, our consultants are at your service with personal support. Our customers will find reliable answers, product suggestions and guidance before, during and after their purchase.
Our mission
A wide range of products tailored to suit you and a first-class service - with this combination Omegon makes unforgettable observing experiences as accessible as possible. All you have to do is look up and enjoy the view - and leave the rest to us.